Research
Diseases are caused by a complex interplay between different factors, such as genetics and the environment. A deeper understanding of the genetic risk factors of complex diseases can enable the development of more personalized treatments and prevention strategies.
Our research is focused on developing novel machine-learning methods to advance key computational aspects of precision medicine. We have a particular focus on the integration of genetic studies with relevant molecular patterns extracted from multi-omics data. For this, we aim to develop the next generation of methodologies that will consolidate large and heterogeneous sources of biomedical information to extract biological insight to ultimately improve human health.
Strongly committed to open source and open science, we use GitHub for the development of reproducible workflows and Manubot for the transparent authoring of modern and collaborative scholarly manuscripts.
Integration of genetic studies with gene co-expression patterns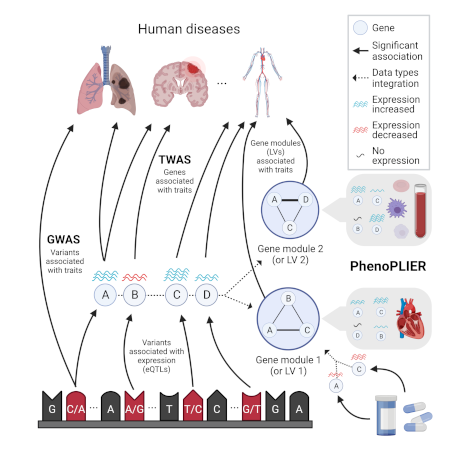 Projecting genetic associations through gene expression patterns highlights disease etiology and drug mechanisms
Nature Communications   ·   09 Sep 2023   ·   doi:10.1038/s41467-023-41057-4
Here we introduce the PhenoPLIER framework, an omnigenic approach that integrates genetic studies (GWAS/TWAS) with gene modules learned from expression data. PhenoPLIER provides 1) a regression framework that computes an association between gene modules and diseases, 2) a clustering approach that finds groups of diseases with shared transcriptomic properties, and 3) a gene module-based drug-repurposing method.
Extracting complex transcriptional signatures using not-only-linear correlation coefficients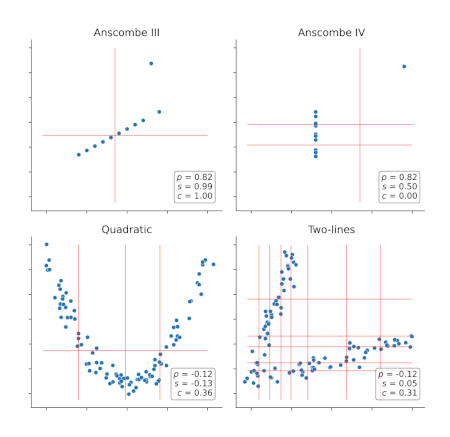 An efficient not-only-linear correlation coefficient based on machine learning
Cold Spring Harbor Laboratory   ·   17 Jun 2022   ·   doi:10.1101/2022.06.15.496326
This article introduces the Clustermatch Correlation Coefficient (CCC), an efficient, easy-to-use and not-only-linear coefficient based on machine learning models. CCC can detect biologically meaningful linear and nonlinear patterns missed by standard, linear-only correlation coefficients.
Automatic revision of scholarly text using AI and large language models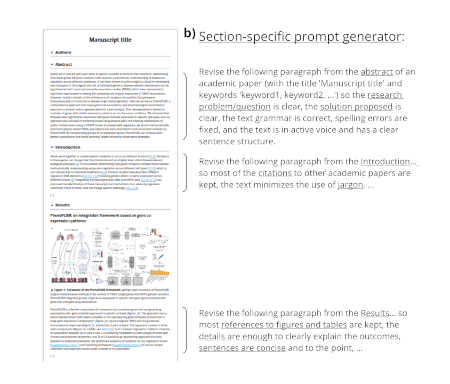 A publishing infrastructure for AI-assisted academic authoring
Cold Spring Harbor Laboratory   ·   23 Jan 2023   ·   doi:10.1101/2023.01.21.525030
We developed the Manubot AI Editor, a plugin to the Manubot publishing infrastructure that uses manuscript section-specific prompts and OpenAI's models (such as GPT-3) to automatically revise and improve the text.
All
2023
2022
2020
2019
2018
2016
2015
2010